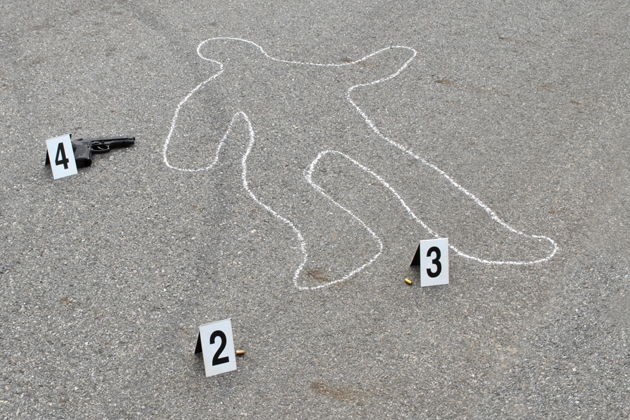 LEAVEY CENTER — In hopes of boosting the realism and turnout for their upcoming "Murder Mystery Dinner" in Hoya Court, Georgetown Program Board member Colin Bligh (COL '18) has authorized his clubmates to gruesomely kill him at the outset of the event.
"It will be a really fun night for students to break out of their shell, meet new people, and bond over the intrigue surrounding my lifeless corpse," Bligh said excitedly, as he installed hinges on a vending machine that now hides a secret passage, "And it's totally free for everyone to participate!"
Bligh responded to the criticism of his pre-meditated homicide, citing the low attendance at GPB events as reason enough to put his life on the line.
He explained, "Look, putting on a movie with free Domino's pizza and calling that an 'event' will only draw out so many students. We gotta up the ante a little bit."
GPB Chair Ellen Ayers (MSB '17) is encouraging participants to bring their own revolvers, poisons, or weighty candlesticks to the event, and leaked to the Heckler that they have been working with facilities to coordinate a power outage or two over the course of the night. "We want to give everyone a chance to enjoy the dinner before rigor mortis begins to overtake Colin's mutilated body."
GPB hopes word will spread about their events in anticipation of their upcoming zeppelin field trip to Lakehurst, New Jersey.