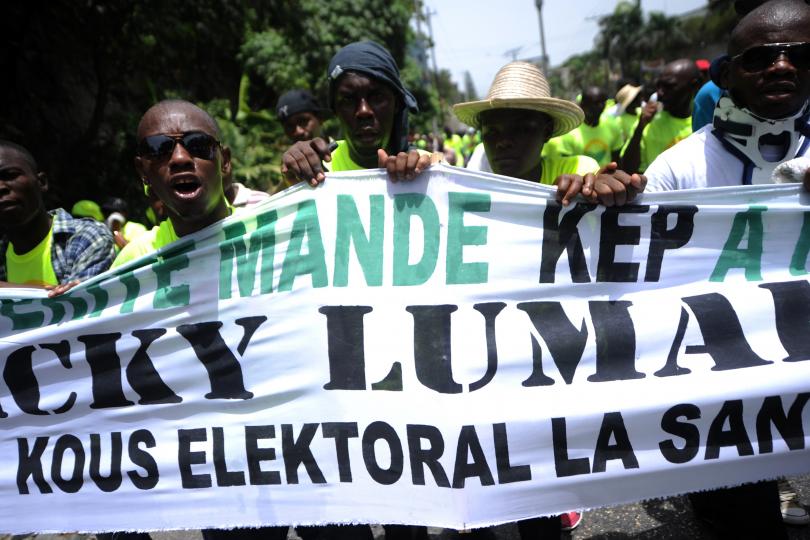 WASHINGTON – Whether you're currently living in our nation's capital, or simply have your finger on the pulse of politics, there is an unmistakable tension in the air as we count down the days until what will we be the only monumental news for the United States, the Haitian Election, and not any other unfortunate, unprecedented political upheaval.
Wanique Pierre of the Haitian Tet Kale Party won in the North East Constituency in the first round in early November, while Joseph Lambert secured a major victory in the South East Constituency for the formidable Konviksyon party. But the remaining 8 constituencies of the mighty and influential island nation of Haiti still need governmental representation, and for that the world waits with bated breath. Breath that will not certainly be exhaled in exasperation as any other unsavory candidates celebrate sweeping elections, because nothing like that is happening.
"Friday will be one for the books! I actually have tickets to go! This election cycle has been quite the journey and I'm nervous and excited to see the culmination of one of the most bitter electoral battles in recent history" said Alan Horowitz (SFS '18), likely discussing the recent development in Haitian politics and not some demagogue hoodwinking a country's population, because that would be ridiculous.
Though we do not know what the future will hold for Haiti, we do know that the fragility of international politics hangs in the balance, for absolutely no other reason, whatsoever.